Commercial Roller Shutters
Protecting Your Business Is Our Business
Our wide range of commercial roller shutter doors suit every need shop owners may have.
Choose a classic, powder-coated steel shutter if you're looking for a cost-effective option. These can be punched or perforated as required to allow partial visibility into the shop when closed or if planning permission requires it too.
Alternatively, go for one of our transparent shutters where aesthetics are more important and you'd like complete visibility whilst retaining absolute security.
We also have a range of fire shutters suitable for restaurants, cafes or bars should the commercial context require fire safety.
We believe that business owners shouldn't have to make compromises when protecting their livelihood, because of this we provide lease-to-buy options that can help you protect your business and your cash flow. Our entire range of shutters is available to businesses on a plan that can suit you.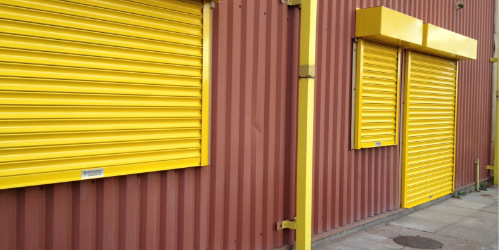 One of the most cost-effective solutions to securing your premises, our galvanised steel roller shutters can be used for a wide variety of applications.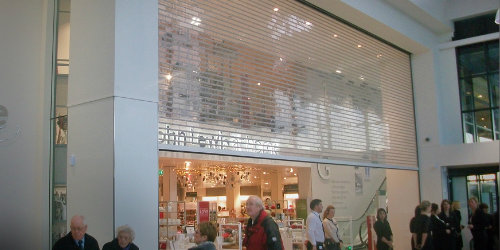 Clear, Transparent Roller Shutters
Made of horizontal strips of virtually unbreakable poly-carbonate, these extremely robust shutters give crystal clear visibility when closed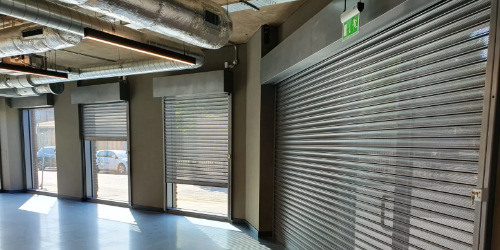 Perforated Roller Shutters
Perforated shutters are a great solution for retailers. They allow closed premises to be secured, whilst allowing customers to see inside when the area is backlit.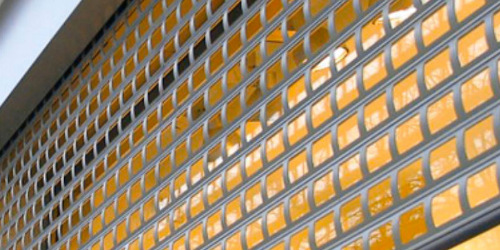 Punched Roller Shutters
Punched roller shutters are named due to the rectangular punched holes you can see in the roller shutter curtain. The holes allow vision and/or airflow through even when the store is closed.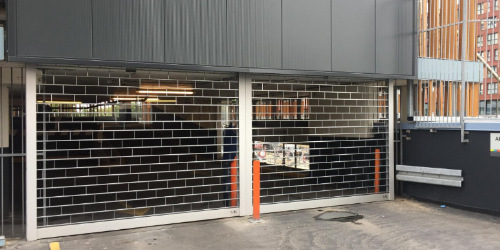 Car Park Shutters
Our car park shutters are designed with security and high usage in mind. Every shutter is custom-made to specific site requirements and anticipated usage.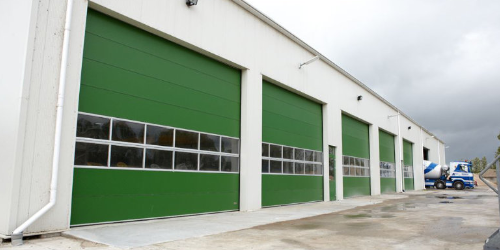 Sectional Overhead Doors
Sectional overhead doors are ideally suited to situations where headroom may be restricted and there is insufficient space to fit a standard roller shutter box.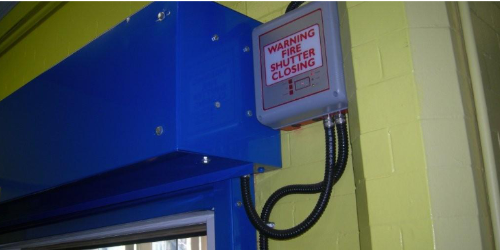 Fire Rated Roller Shutters
Designed to slow down the spread of fire within a building, our fire shutters can be integrated with existing fire systems to shut automatically in the event of a fire.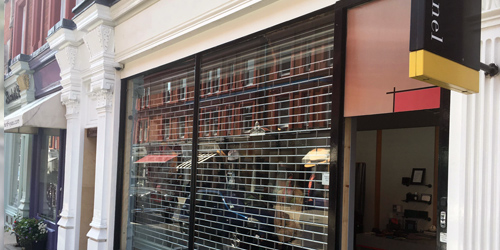 Retail Roller Shutters For Shops
UK Roller Shutters regularly fit shops and retail units with a wide selection of British-made roller shutters, grilles, and installation services.
View Our Full Range of Commercial Shutter Models
Address
UK Roller Shutters Ltd
Unit 41
Wombourne Enterprise Park
Bridgnorth Road
Wombourne
United Kingdom
WV5 0AL
Get in Touch
We offer a wide range of roller shutters suitable for a number of different applications. All that choice may be confusing which is why we're happy to offer a no-obligation consultation.
Our roller shutter supplier experts will discuss your requirements with you, and help you to choose the right roller shutters.
Get in touch today for a free quote. 
SECURITY ACCREDITED
AND CERTIFIED
ANY SHAPE, ANY SIZE
ANY REQUIREMENT