Our curved shutters offer flexible security to aperatures with limited headroom and curved corners. 
In addition, our curved shutters are lightweight and can span any width; we've installed cureved shutters up to 80m with no issues. The shutter is split into multiple sections so that it's possible to operate manually.
Perfect for a range of applications, our curved roller shutters are made to measure and are perfect for shop fronts and shopping centres. 
View Our Range of Curved Shutters
Oddly shaped openings are common place in shopping malls or large retail units where new businesses save costs by opening in any available nook and cranny. 
Finding a means to protect these oddly shaped, curved openings can be a challenging task. Enter UK Roller Shutters curved doors. There is almost no limit as to where our curved shutters can be installed.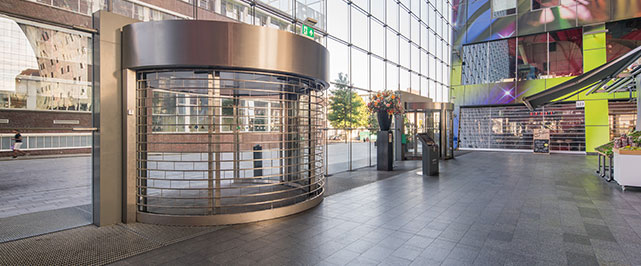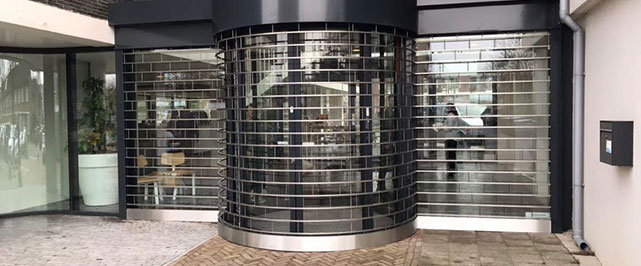 Curved roller shutters are also light in weight, can be installed with limited headroom and can span any distance making them incredibly versitile.
For commercial units that require energy efficiency or sound insulation, insulated models are available.
Address
UK Roller Shutters Ltd
Unit 41
Wombourne Enterprise Park
Bridgnorth Road
Wombourne
United Kingdom
WV5 0AL
Get in Touch
We offer a wide range of roller shutters suitable for a number of different applications. All that choice may be confusing which is why we're happy to offer a no-obligation consultation.
Our roller shutter supplier experts will discuss your requirements with you, and help you to choose the right roller shutters.
Get in touch today for a free quote.