High Security Roller Shutters
Our high-security LPS 1175-rated shutters have been independently tested by the Building Research Establishment (BRE) for their resistance to forced and unauthorised entry.
The LPS 1175 test rates security measures according to two values: the allowable toolset required to overcome a security measure, and the minimum time at each security rating level to prevent forcible entry through a building element.
The test measures the time it takes to make an access point big enough for a person to climb through (minimum of an elliptical shape 400mm x 225mm).
High-security LPS1175 rated shutters, therefore, guarantee a certain level of security and come in 4 main levels: SR1, SR2, SR3 and SR4:
SR1: Opportunist attack by a bodily force using minimal tools (e.g. screwdriver, pliers, etc)
SR2: More determined opportunist attack with tools of a higher mechanical advantage (e.g. bolt cutters, drill, etc)
SR3: Deliberate forced entry of protected premises using bodily force and a selection of attack options (e.g. chisels, crowbar, gas torch, etc)
SR4: Experience attempts at forced entry with higher tool levels (e.g. sledgehammer, steel wedges, disc grinder, jigsaw, etc)
SR5: Serious attempts at forced entry with top-end battery power tools used by fire and rescue teams
View Our Range of High Security Roller Shutters
Providing your business with effective ways to secure the most vulnerable parts of a building, our high security shutters can be installed over both windows and doors. Our LPS1175 security rated shutters have been used by banks, the MOD and even the military.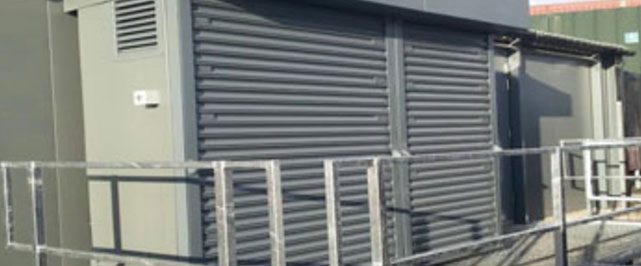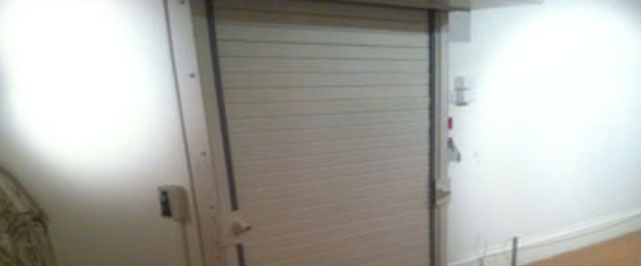 All our high security shutters are LPS1175 rated and so are guaranteed against a variety of break-in methods from bodily force to drills and crowbars. Protect your business assets effectively with our range of heavy-duty steel roller shutters.
Address
UK Roller Shutters Ltd
Unit 41
Wombourne Enterprise Park
Bridgnorth Road
Wombourne
United Kingdom
WV5 0AL
Get in Touch
We offer a wide range of roller shutters suitable for a number of different applications. All that choice may be confusing which is why we're happy to offer a no-obligation consultation.
Our roller shutter supplier experts will discuss your requirements with you, and help you to choose the right roller shutters.
Get in touch today for a free quote.