Our car park shutters are designed with security and high usage in mind. Every shutter is custom made to specific site requirements, including the anticipated number of cycles and desired means of operation (e.g. radars, traffic lights or remote controls). The shutter motors are fine-tuned on installation to the reach the required speed and tailored to suit all types of properties; from small residential homes to large hotel or shopping centre car parks. 
If required, some of our car park shutters are designed to have great airflow allowing exhaust fumes and heat to escape the premises easily.
We also offer LPS1175 SR2 high security car park shutters for situations which require greater security. These car park shutters have been independently tested and police approved so you can be sure that cars, motorbikes and vans will be kept safe and secure at all times of day.
View Our Range of Car Park Shutters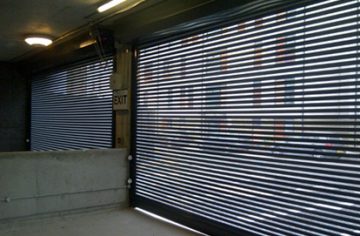 CRPK – Tube and Link Model
SR2 shutters that allow visibilty & airflow for any car park whilst maintaining effective protection against any attacks
View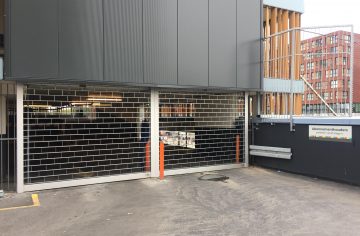 Stackdoor Secure
Police Approved alternative to our SR range, allowing high visibility for openings requiring high security protection
View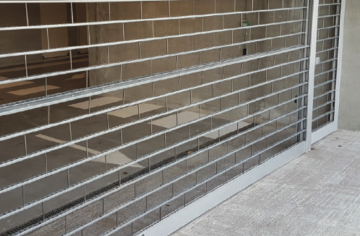 Stackdoor Standard
A secure & stylish way to cover any opening, offering high level protection for openings with limited headroom
View
Public car park security is crucial. Located in busy areas and often containing high value vehicles, we offer a solution that is both secure and reliable.
Our car park shutters roll down from the top and form a seal with the ground, effectively sealing off the car park from the outside world.
Our roller shutters for car parks are made from steel or aluminium for strength and durability, and can be operated manually or automatically.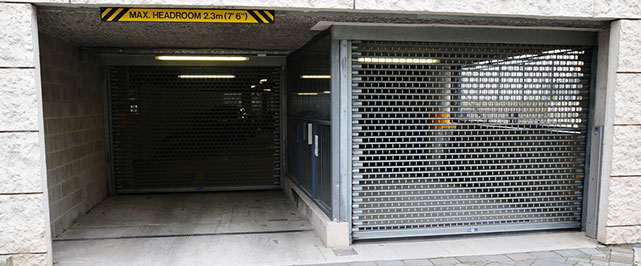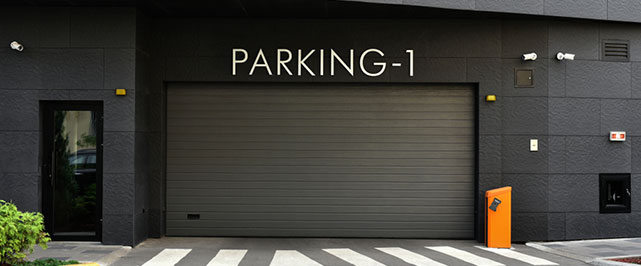 Our car park roller shutters utilise a self-locking system meaning no additional locks are needed to secure them when closed.
Depending on your requirements, the shutter curtain can be made using a tube and link arrangement for greater airlflow, or a perforated curtain for higher security a less visbility. If aqequate airflow is managed by other apertures in the building, we can also install a shutter with a solid curtain. 
Address
UK Roller Shutters Ltd
Unit 41
Wombourne Enterprise Park
Bridgnorth Road
Wombourne
United Kingdom
WV5 0AL
Get in Touch
We offer a wide range of roller shutters suitable for a number of different applications. All that choice may be confusing which is why we're happy to offer a no-obligation consultation.
Our roller shutter supplier experts will discuss your requirements with you, and help you to choose the right roller shutters.
Get in touch today for a free quote.