Specialist Shutters for Dubai and the Middle East
UK Roller Shutters serve some of Dubai's largest malls and hotels with deluxe Transparent roller shutter doors Dubai and a specialist range of British-standard Fire Shutters and Fire Curtains.
Deluxe Shutters for Malls and Luxury Hotels
Deluxe specialist shutters, certified by some of Britain's leading security bodies, help tourists, guests, and shoppers to feel safe. We work with hoteliers, local authorities, and malls throughout Dubai and the Emirates, helping them to complete their premises with the highest standard of specialist deluxe shutters.
Whether visiting on business or pleasure, tourists expect safety, luxury, and comfort. Satisfy your customers with bespoke, British-made security you can rely on.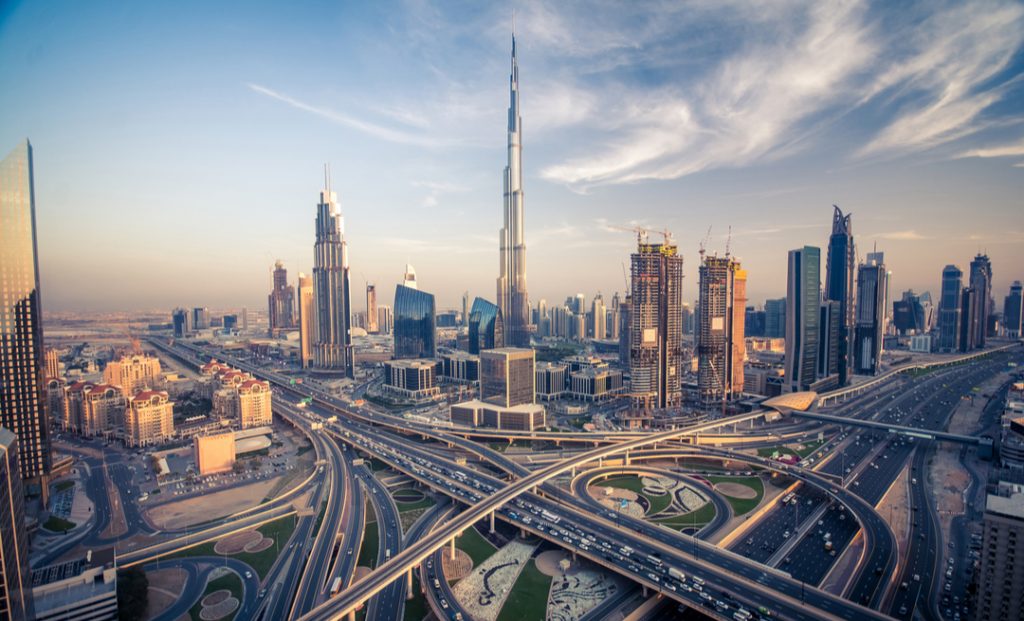 Britain's Finest Deluxe Transparent Shutters
Clear as glass, stonger than steel.
Dubai is world-famous for its premium amenities. Clear as glass, stronger than steel, our Transparent Shutters are ideal for malls, where public footfall is high and high value items require protection that doesn't detract from a luxury shopping experience. The shutter's polycarbonate-strip design achieves this. Security rated to SK3, this unique material offers an aesthetically pleasing solution that reflects the quality and the feel of the store without compromising the shutter's security capabilities.
Every shutter can be custom-made to your specific measurements and installed at your convenience by our dedicated team. Designed and built according to your preferences, Transparent Shutters can be used to catch the eye and encourage your store to stand out. British-standard Fire Safety for the Emirates
We understand that first-class malls depend on a reputation of excellence in order to thrive, of which fire safety plays an important part. Twin Skin Fire Shutters deliver on this promise, offering incomparable radiant heat reduction qualities of the standard expected of Dubai's most exclusive shopping destinations.
Every shutter is triple-certified to the highest British standards and can be designed to fit any sized opening or entrance at your specification. Our after-sales support, including maintenance and repairs, means you can depend on the strength and integrity of your roller shutters indefinitely.
We also offer Fire and Smoke Curtains, ideal for hotels and other areas where fire protection is a priority over physical security. Kevlar and stainless steel thread excel at containing smoke and fire, complementing your existing fire safety measures and ensuring your hotel delivers on guests' expectations of safety, luxury.
Best Roller Shutters for Dubai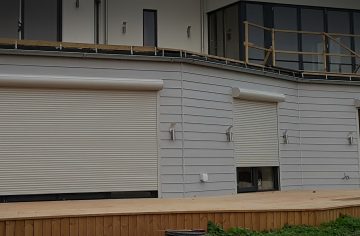 ALU-1237 Solid Aluminium Security Shutter
A security solution for residential/commercial buildings. Aesthetically pleasing design focusing on strength and stability
View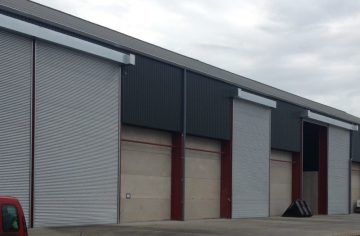 GLV-11 Solid Steel Roller Shutter
A cost-effective solution for all commercial & industrial openings where security is more important than anything
View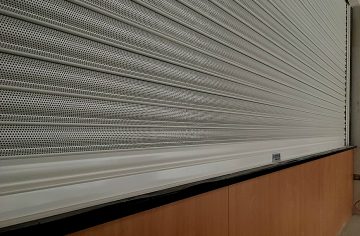 GLV-11PE Perforated Steel Roller Shutter
Perforated shutters are perfect for retail, securing premises whilst letting customers see inside when the area is backlit
View
Address
UK Roller Shutters Ltd
Unit 41
Wombourne Enterprise Park
Bridgnorth Road
Wombourne
United Kingdom
WV5 0AL
Get in Touch
We offer a wide range of roller shutters suitable for a number of different applications. All that choice may be confusing which is why we're happy to offer a no-obligation consultation.
Our roller shutter supplier experts will discuss your requirements with you, and help you to choose the right roller shutters.
Get in touch today for a free quote. 
SECURITY ACCREDITED
AND CERTIFIED
ANY SHAPE, ANY SIZE
ANY REQUIREMENT