Vision and Airflow Roller Shutters
Secure retail premises and car parks whilst allowing airflow and/or visibility with our extensive range of vision, airflow and transparent roller shutters.
We offer a number of different profiles in steel, aluminium or plastic depending on your vision, airflow and security goals.
Every shutter is custom-built to suit the specific dimensions of your premises and finished in a variety of colours and styles to complement existing decor.
Depending on the aperture size and usage, you're able to select from manually operated shutters, or electrified versions using single-phase or 3-phase motors.
Suitable for:
Our vision roller doors make this ideal for retail/commercial premises such as shops, malls, and shopping centres. Shutters that also allow airflow are perfect for car parks or bin stores.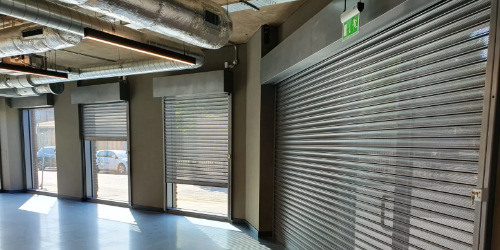 Perforated Roller Shutters
Used in both the high street and shopping malls, Perforated Shutters allow closed premises to be secured, whilst allowing customers to see inside.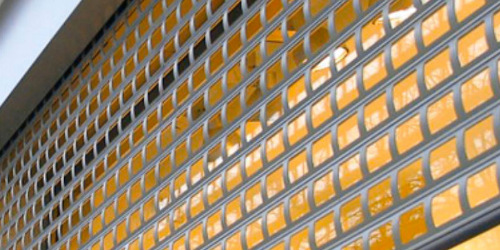 Punched Roller Shutters
Punched roller shutters are named due to the rectangular punched holes you can see in the roller shutter curtain. The holes allow vision and/or airflow through even when the store is closed.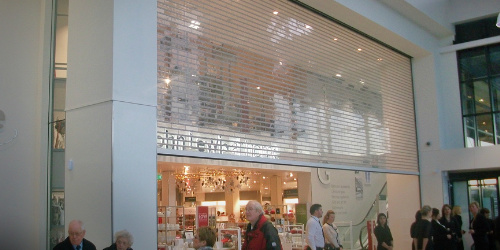 Transparant Roller Shutters
Made of horizontal strips of virtually unbreakable poly-carbonate, these robust shutters give crystal clear visibility when closed, providing transparency of 83%, and allowing through 92% of daylight.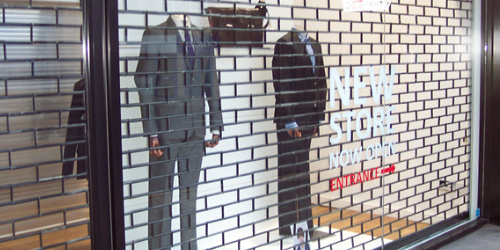 Tube and Link Roller Shutters
Improve thermal insulation whilst reducing draughts and noise pollution in your factory or warehouse with an insulated roller shutter. Wide range of options and finishes available.
View Our Range of Vision and Airflow Roller Shutters
Perforated and punched shutters are available in steel or aluminium. Your selection will come down to budget and personal choice, but aluminium shutters are typically more aesthetically pleasing, operate quieter and are more energy efficient than their steel counterparts. The trade off is cost and the fact aluminium shutters have a lower aperture size threshold.
Our aluminium punched shutters can also come with a perspex infill if you're not concerned about airflow and want to ensure the public can't put their hand through the holes.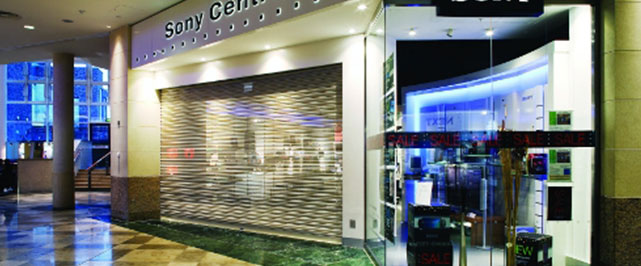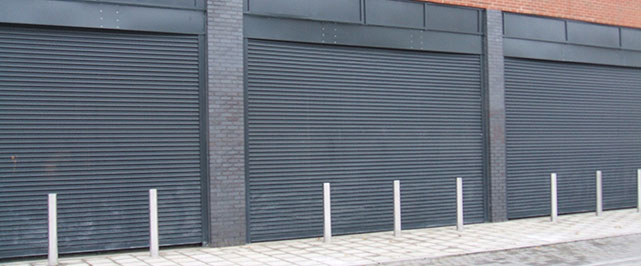 Both the perforated and punched models of our shutters will allow a specified amount of airflow through which can be increased or decreased depending on your requirements. 
Our airflow models of roller door are perfect for bin stores, server rooms or car parks. 
All our shutters come with a 12 month warranty on electrical parts and come with a wide variety of control options. 
Address
UK Roller Shutters Ltd
Unit 41
Wombourne Enterprise Park
Bridgnorth Road
Wombourne
United Kingdom
WV5 0AL
Get in Touch
We offer a wide range of roller shutters suitable for a number of different applications. All that choice may be confusing which is why we're happy to offer a no-obligation consultation.
Our roller shutter supplier experts will discuss your requirements with you, and help you to choose the right roller shutters.
Get in touch today for a free quote.