High Speed Doors / Fast Action Roller Shutters
Secure busy work yards or carefully control the environment between rooms without slowing traffic by using one (or several) of our High-Speed Doors. Made from steel or PVC, they're specifically designed to open and close quickly – up to 3 meters per second.
A high-speed door from UK Roller Shutters is completely customisable; from size, material, and finish to the choice of trigger method, including remote control, radar, pressure pads, and more. Where efficiency, speed, and reliability are imperative, our rapid roll shutters provide the ideal solution.
Our fast-action shutters are the safest on the market and are CE-approved. They are also tested for long–term durability and feature some very advanced technology, like frequency inverter control and slow start/brake action, which reduces stress on the door components. We offer single and three–phase electric operation, as well as an uninterruptible power supply option for power outages.
Typically high-speed PVC shutters might be used in areas concerned about climate control and/or hygiene such as car garages, food factories, or busy work yards with lots of traffic. For areas needing security too, the PVC shutters can be upgraded to insulated steel.
View Our Range of High Speed Roller Shutters
Also known as rapid roll shutters, these types of door are ideally suited to warehouses and industrial buildings that have busy entrances. They're able to open and close at speeds of around 3 metres/second ensuring excellent thermal efficiency or sanitation between boundries.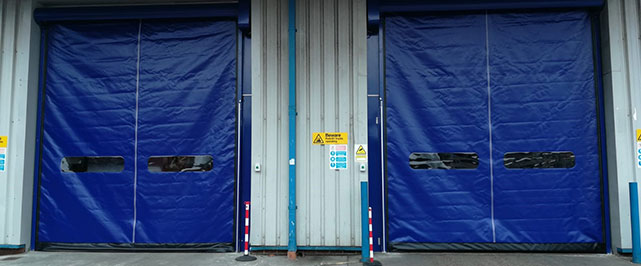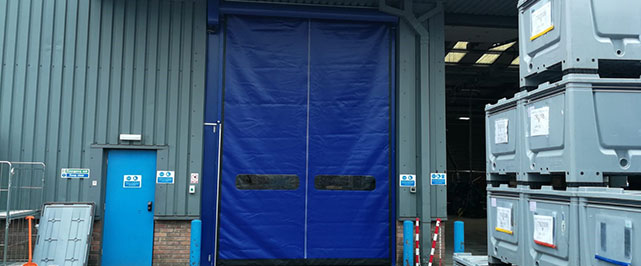 A variety of control methods are availble including remote controls, pressure pads, automated sensors and traffic light systems.
High speed doors help reduce contamination from airborne pollution and keep insects and vermin out; essential in controlled warehouses and buildings.
Address
UK Roller Shutters Ltd
Unit 41
Wombourne Enterprise Park
Bridgnorth Road
Wombourne
United Kingdom
WV5 0AL
Get in Touch
We offer a wide range of roller shutters suitable for a number of different applications. All that choice may be confusing which is why we're happy to offer a no-obligation consultation.
Our roller shutter supplier experts will discuss your requirements with you, and help you to choose the right roller shutters.
Get in touch today for a free quote.