Aircraft hangar doors are large doors that open up to allow aircraft to enter and exit a hangar. They are typically made of steel and may be either manually operated or automated.
Our aircraft hangar doors can span large widths and are designed to withstand fluctuations in moisture levels and temperature; keeping your aircraft protected for longer.
The best solutions for large apertures, these aircraft hangar doors have been used by a selection of our clients. 
View Our Range of Hanger Doors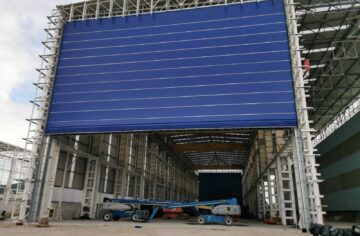 Aircraft Hangar Doors
Designed to withstand moisture & temperature changes; they're resistant to dirt and stand up to even the most violent winds
View
Our hangar doors come in a variety of forms inlcuding bi-folding doors, sliding hangar doors, or vertically folding doors.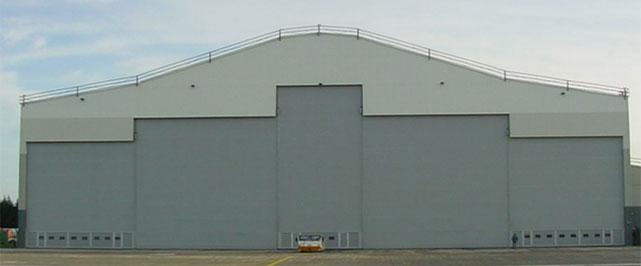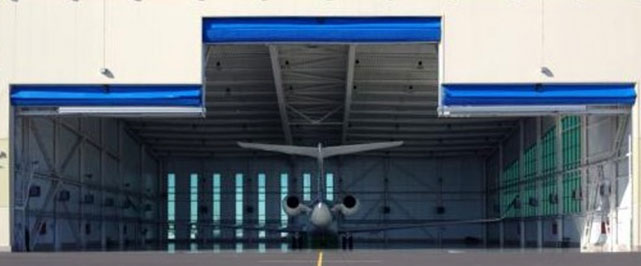 Our hangar doors have been created especially to be able to endure heavy industrial wear and tear, withstand diverse moisture and temperature levels, allow for sound insulation and protect against all kinds of damaging winds.  
Address
UK Roller Shutters Ltd
Unit 41
Wombourne Enterprise Park
Bridgnorth Road
Wombourne
United Kingdom
WV5 0AL
Get in Touch
We offer a wide range of roller shutters suitable for a number of different applications. All that choice may be confusing which is why we're happy to offer a no-obligation consultation.
Our roller shutter supplier experts will discuss your requirements with you, and help you to choose the right roller shutters.
Get in touch today for a free quote.