Fire Rated Roller Shutters
A fire shutter is a slatted steel shutter designed to slow down the spread of fire within a building. They are often integrated with existing fire systems so that they shut automatically in the event of a fire. The fire resistance level of a fire shutter door is rated between 60–240 minutes, according to BS EN 16034:2014.
We offer both single skin and twin skin fire rated roller shutters depending on your requirements. A twin skin shutter, although more expensive, reduces the thermal energy that passes through the matieral; quite simply it won't get as hot on the opposite side to where the fire is burning.
As our fire rated shutters are made from thick steel, these products also provide a high degree of security.
Our range of fire-resistant roller shutters is perfect for a range of applications. Buildings that often require the installation of fire-rated roller shutters UK are warehouses, and manufacturing plants in the industrial sector. In the commercial and public sectors, we often install fire shutters for schools, hospitals, shopping centres and restaurants.
We're also able to manufacture our fire shutters horizontally if required.
View Our Range of Fire Curtains & Fire Shutters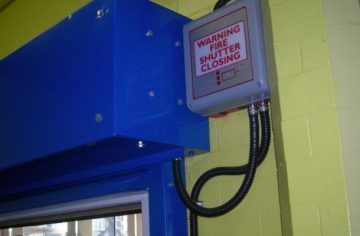 Single Skin Fire Roller Shutters
A cost-effective way to protect openings against fire. Rated at 1-4 hours with an interface panel for fire alarm connection
View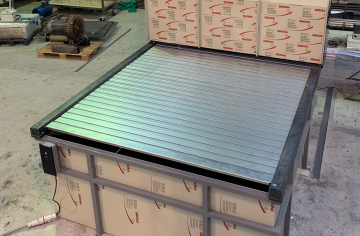 Steel Horizontal Roller Shutter (HZT-01)
Horizontal roller shutter doors are a sustainable and energy-efficient solution for protecting space from above
View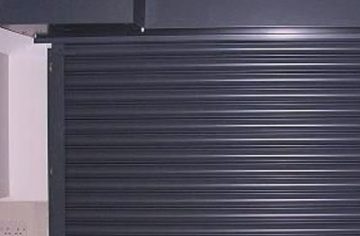 Twin Skin Fire Roller Shutters
Most effective way to secure an opening against fire, offering incredible radiant heat protection with a 20dB reduction
View
Our fire rated shutters are available in 60, 120, or 240–minute ratings and are suitable for any premises where fire protection is required. Warehouses, factories, kitchens, schools, and offices can all benefit from fire roller shutters, which UK Roller Shutters can manufacture to suit three–phase (415V) or single–phase (240V) power supplies.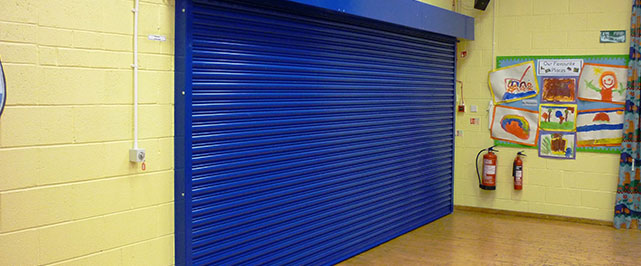 If you're looking for a more discreet solution that also helps to prevent the spread of smoke, our fire curtains may be more suitable. Made from woven kevlar, our fire curtains can provide up to 120 minutes of protection against smoke and fire and can be installed in much smaller spaces. 
Address
UK Roller Shutters Ltd
Unit 41
Wombourne Enterprise Park
Bridgnorth Road
Wombourne
United Kingdom
WV5 0AL
Get in Touch
We offer a wide range of roller shutters suitable for a number of different applications. All that choice may be confusing which is why we're happy to offer a no-obligation consultation.
Our roller shutter supplier experts will discuss your requirements with you, and help you to choose the right roller shutters.
Get in touch today for a free quote.