Sectional overhead doors are ideally suited to situations where head room may be restricted and there is insufficient space to fit a standard roller shutter box. This type of door slides upwards on side runners which continue onto the roof area in order to maximise the aperture  size when the door is in the open position.
With insulating and sound reducing qualities, our sectional doors lend themselves to a wide range of industrial and commercial environments. A foam core between the inner and outer door panels prevent the transmission of heat or cold, delivering a thermal performance which often exceeds building regulations.
Vision windows can easily be added as per your requirements and the panels are available in a wide range of powder coating colours to suit your taste.
These high quality overhead doors are extremely robust and constructed to live a long life with little maintenance. In the event that a door panel does incur damage, they are easily swapped out by replacement panels.
All our sectional overhead doors are certified to BS 13241.
View Our Range of Sectional Overhead Doors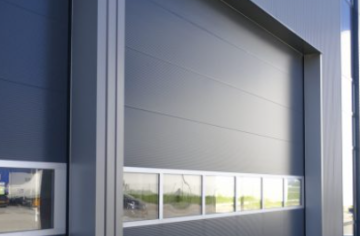 25dB Sectional Overhead Door
This 25dB acoustic roller shutter is made from a double-skinned polyester powder coated 95mm slat with a polyurethane foam core.
View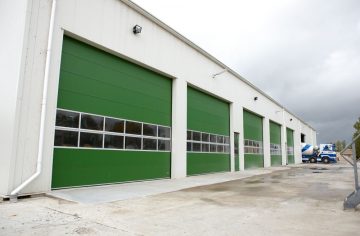 Compact Sectional Overhead Door
20dB Fold-up sectional overhead, perfect for situations where space is limited and a high level of insulation is required
View
Section-21 Overhead Sectional Doors
25dB Sectional for openings where headroom is restricted & high-level insulation is required with a pleasing finish
View
Sectional overhead doors are one of the most common types of door installed on newer warehouse projects due to their space saving and thermal insulation qualities. 
In fact, due to the contact the door makes between the side seals they're incredibly effective at maintaining a controlled atmosphere.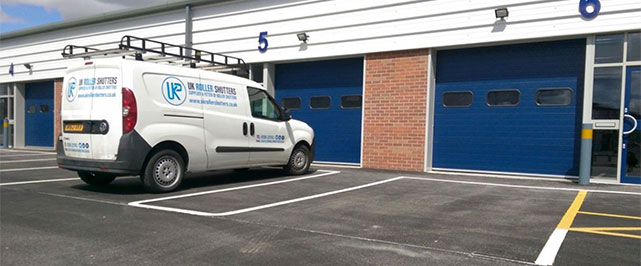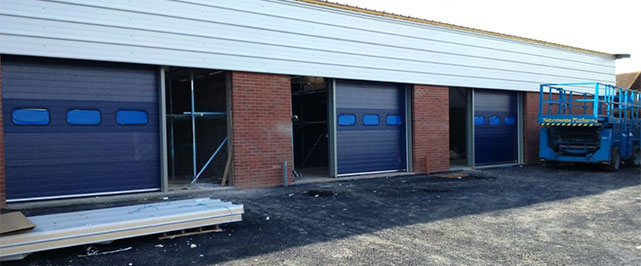 Our sectional overhead doors can be set up to operate via a number of different controls including: remote controls, push buttons, smart phones or any other existing control mechanisms. 
All our doors are available with a 12 month warranty and will be installed to the highest standards using either a single phase or 3-phase motor. 
Address
UK Roller Shutters Ltd
Unit 41
Wombourne Enterprise Park
Bridgnorth Road
Wombourne
United Kingdom
WV5 0AL
Get in Touch
We offer a wide range of roller shutters suitable for a number of different applications. All that choice may be confusing which is why we're happy to offer a no-obligation consultation.
Our roller shutter supplier experts will discuss your requirements with you, and help you to choose the right roller shutters.
Get in touch today for a free quote.