Our acoustic shutter roller doors have been developed for use in sound sensitive environments – where the objective is either to keep sound in or keep it out. The sound restrictive lath also has a secondary benefit, offering great thermal insulation. These doors are designed for use in a multitude of environments with a wide range of domestic, industrial and commercial applications.
Our shutters have been tested by acoustic departments, and the results confirm that we offer some of the most effective sound proof shutters in the industry. These shutters offer sound restriction of up to 50 decibels. In addition to their superb acoustic qualities, these doors offer the benefits of security and protection from the elements. Our acoustic roller shutters are often used to create an effective sound break between two areas; they are ideal for venues such as art galleries and libraries, and can also be used to mute openings in noisy workshops.
These versatile acoustic shutters are available to operate electrically or manually, and can be tailored to meet your size requirements. We can also offer doors in a full range of finishes and colours.
Acoustic roller shutters act as weatherproof and secure closures that provides high thermal as well as acoustic insulation. The industrial acoustic roller shutters are perfect for external apertures, like the power stations. However, these are great for domestic and commercial use as internal separators as they work as sound-break between the two rooms.
View Our Range of Acoustic Roller Shutters
Acoustic roller shutters have been around for quite a while and for good reason as well. The reason why is because an acoustic roller shutter door is the perfect item needed for environments where sounded has to be kept in or kept out.
The ability for these noise reduction roller shutter to block or retain sound is what makes them idea for use in galleries, concert venues, libraries, offices, and even workshops. Outside of commercial use, these acoustic roller shutter doors are also installed in homes because they can allow for the prevention of sound travelling from one room to the next.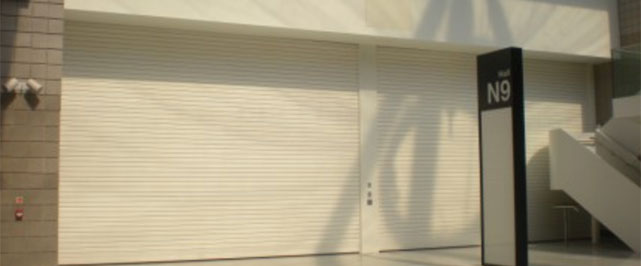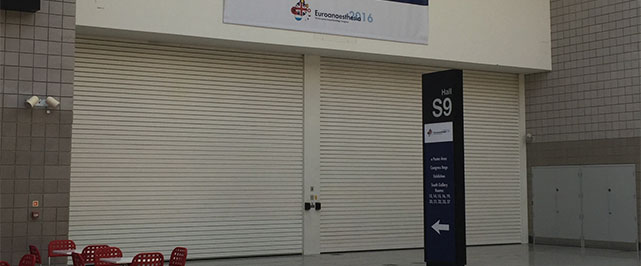 Industrial acoustic roller shutters are perfect for places like power stations where the disruption to neighbouring environments is kept limited. Additionally, these acoustic roller shutters offer great thermal insulation and security – making them fit for use for all kinds of purposes. Not only can you protect your equipment but you can also maintain its quality and use it freely without causing noise pollution.
Address
UK Roller Shutters Ltd
Unit 41
Wombourne Enterprise Park
Bridgnorth Road
Wombourne
United Kingdom
WV5 0AL
Get in Touch
We offer a wide range of roller shutters suitable for a number of different applications. All that choice may be confusing which is why we're happy to offer a no-obligation consultation.
Our roller shutter supplier experts will discuss your requirements with you, and help you to choose the right roller shutters.
Get in touch today for a free quote.