Van and Vehicle Roller Shutters
UK Roller Shutters is able to provide custom-made van and vehicle shutters for workmen, deliverymen, or anyone else who may need a shutter installed inside or outside of their vehicle.
Offering easier access than a door, and often saving valuable space within the vehicle, our van shutters are typically used to keep tools and other work tools safe on custom built shelving units.
We've also installed these products on the back of horse wagons and fire engines.
Our van shutters are custom made and can be fitted to a range of different vehicle types including Box Lutons, service vehicles or other modified works vans. Get in touch to see if we can manufacture a solution for you.
View Our Range of Van and Vehcile Roller Shutters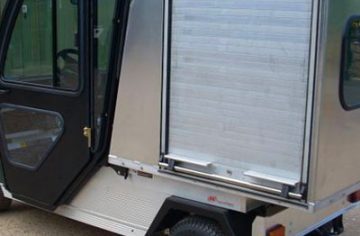 Aluminium Van and Vehicle Roller Shutter
Lightweight aluminium vehicle shutters (on a delivery only basis) for Luton Box Vans and others
View
Our vehicle roller shutters will ensure individuals have easy access to any and all of their equipment whilst ensuring their safety and protection during transit.
They can also be used for the purposes of compartmentalisation in lorries, trucks and buses.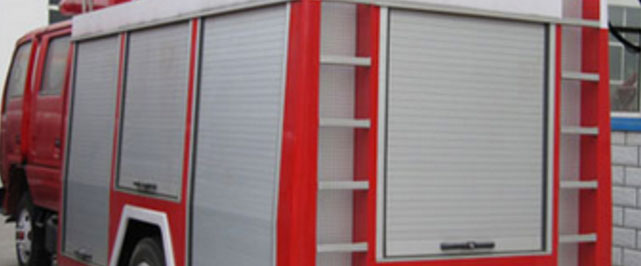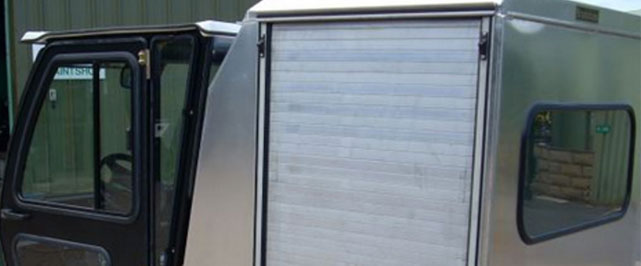 All our van and vehicle shutters are made from aluminium ensuring they are extremely light and durable. Consequently, all our van shutters are manually operated via a push and pull mechanism.
Address
UK Roller Shutters Ltd
Unit 41
Wombourne Enterprise Park
Bridgnorth Road
Wombourne
United Kingdom
WV5 0AL
Get in Touch
We offer a wide range of roller shutters suitable for a number of different applications. All that choice may be confusing which is why we're happy to offer a no-obligation consultation.
Our roller shutter supplier experts will discuss your requirements with you, and help you to choose the right roller shutters.
Get in touch today for a free quote.