Why You Need Roller Shutters For Your Shop
Roller shutters will attach to the exterior of a building. Usually, the shutters cover windows or doors, the main vulnerable parts of a building when it comes to break-ins. They are available in a wide number of sizes and can accommodate just about any size window or door. The roller shutter provider will fit the shutters to meet the need. Some businesses also use these shutters to cover garage windows to protect their fleets.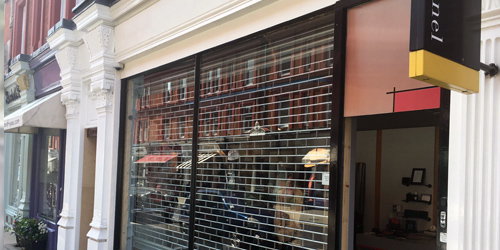 The Composition of Roller Shutters
Typically, roller shutters are composed of either fibreglass or metal. Both materials have excellent strength and discourage most potential burglars. There is no quiet way to penetrate a properly installed shutter system.
Fibreglass roller shutters are often the more expensive choice. They have higher insulation value and require less maintenance than the metal counterparts.
For purchasers whose main concern is not security, other materials are sometimes used. For privacy, some shops and businesses opt for uPVC roller shutters. These shutters protect the shop's glass windows and doors but are not as effective at discouraging invasions.
uPVC shutters are durable, lightweight and require very little maintenance. These type shutters do offer more insulation value than metal but not as much as fibreglass shutters.
The Type of Roller Shutter is Important
The rolling feature provided by roller shutters is an important consideration. The roller capability allows the employees to enjoy sunlight during the day but can be tightly shuttered at night or on weekends.
There are several different types of roller shutters. Roller shutters can be operated manually or closed permanently. The most secure type roller shutter is the electric roller shutter.
Electric Roller Shutters – Electric roller shutters have the ability to be rolled up automatically by activating a button to turn on the power source. These are the easiest shutters to roll. The shuttering process is fast and efficient. For homes and businesses that have multiple windows and doors, this is the most efficient system. It is surprising how much time an electric shutter roller can save. Many homeowners who wish to have the highest level of security choose electric roller shutters.
Breaking Down the Cost
The most expensive roller shutters are fibreglass with an electric roller shutter system. This is the top of the line option that businesses and homes requiring the best security choose.
Metal shutters are the most popular choice in terms of expense, and uPVC shutters are the least expensive choice – but perhaps the least secure. Any of these treatments can be upgraded to an electric system.
When considering roller shutters, it is advised that the buyer consider their goals. Security is the most common reason but preventing vandalism is another reason to invest in this product. Identify your goals, and discuss them with the provider. Whatever your needs, there is a roller shutter system to suit your requirements.
Get in touch with our West Midlands roller shutter team today.
For more information about our roller shutters, get in touch by calling 01384 221743. You can also contact us online.